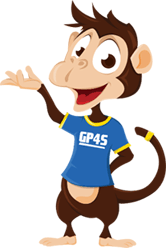 E-MailPaysU.com
(CLOSED)


Your Pay Out:
$0.02 per E-mail

Referral Tree:
50% / 50%

Information:
As a member of CashMoneyEmail you will be paid $.02 for each email ad they send you. Right now get a $10.00 sign up bonus. Took several e-mails, but I finally got them to respond to payment request. As a side note E-mailPaysU has not paid us in almost a decade so promote at your own risk. Their web site looks like it hasn't been updated in a while either.


SEE MY CHECKS (1) (2)

JOIN E-MAILPAYSU.COM


------------------------------------------------------------------------------------------------------------------------------

- All Rights Reserved -

Surf's up! Don't let the wave pass you by. Sign up for all the paid to surf, paid to read, and paid to sign up programs on GetPaid4Surf.com!

Sign up
for the GetPaid4Surf.com Make Money Online newsletter below:

Please
Like us
on Facebook!

GET PAID FOR SURF REVIEWS -
GETPAID
4
SURF.COM

Make money online with GetPaid4Surf.com reviews:

Best get paid to surf opportunities according to our editors:

We've removed tons of programs from GetPaid4Surf. These three programs in our opinion are the only programs you should invest your time in right now.

Other paid to surf programs:


CashSurfers.com
(AVOID)
Once a great paid to surf program now pays pennies, if that. Checks (1) (2) (3)

Agloco.com (CLOSED)
BannerUnion.com (CLOSED)
CashFiesta.com (CLOSED, SCAM)
Clicksia.com (CLOSED)
Ignifuge.com (CLOSED)
PayDate.com (CLOSED)
NetFlip.com (CLOSED)
SearchCactus.com (CLOSED)
Spedia.com (CLOSED, SCAM)
SurfJunky.com (CLOSED, SCAM)
ValuePay.com (CLOSED)


*New* Cash for e-mail:


DealsnCash.com
(AVOID)
Same web site as Hits4Pay.com except a slightly different payment and referral scheme. $5.00 bonus. You will never get paid.


GainPay.com
(AVOID)
GainPay keeps real time stats of payouts to its members. Payout threshold is only $1. GainPay.com has ten levels of referrals (10%-2%-1%-1%-1%-1%-1%-1%-1%-1%) . Do not waste your time with this site.


Hits4Pay.com
(AVOID)
Pays a $10 sign up bonus. Get paid $0.02 for each advertiser's email that you read from Hits4Pay.com. Earn Earn $0.01 for earch e-mail your referral reads. Get paid monthly when your account balance reaches $25.


InBoxDollars.com
(AVOID)
Get paid to read e-mail, complete offers, refer others, and take surveys. This site deleted our account after 6 months because we didn't log in. We send them referrals almost daily and they deleted our site! What a joke. Customer service said there is nothing to be done. Avoid companies that treat customers like this.


MyPoints.com
(AVOID)
Free membership entitles one to discounts and promotional offers to merchandise, travel, and entertainment. We have not been paid by this site in about a decade. Earning with this site is slow and a waste of time.


SendEarnings.com
(AVOID)
This site isn't as good, but it's from the same people that brought you InBoxDollars.com. This is a good company.


Cashaday.com (CLOSED)
EmailsForCash.com (CLOSED)
EarningForce.com (CLOSED)
EasyAdBucks.com (CLOSED)
CoinHarvest.com (CLOSED)
Matrixmails.com (CLOSED)


Note: I cannot believe how many companies that I posted closed in less than a year. I will look better ones in 2015.


*New* Cash for clicks:


AdPaid.com
(AVOID)
They will SPAM the heck out of you so be warned. The positive side to this is you do get paid to click on their e-mails. I say avoid because they deleted my account for unknown reasons.


LinkGrand.com
(AVOID)
$0.003 per link clicked. Money ads up, site shows promise. LinkGrand.com has been updated to avoid status in 2016 because we logged into our account and our referrals and earnings disappeared. GetPaid4Surf contacted customer service so answer is still pending on the reason for this. We've referred a lot of customers to this site and have not been paid in years.


*New* Cash for referrals:


Ad.ly
(AVOID)
Get paid to Tweet.


AlertPay.com
(AVOID)
See my February 2008 Check. This is a good company.

Bing Rewards
This is a Microsoft product. They pay and is a top program.


CashCrate.com
(AVOID)
The best thing I like about this program you get $3.00 bonus for every member you refer. One of the best paid to surf companies right now.


PaidPerTweet.com
(AVOID)
Get paid to Tweet.


SponsoredTweets.com

Get paid to Tweet. Companies want to get their message out with your Twitter account. 100% free. Site stopped generating income when they were co-branded as IZEA/Sponsored Tweets. We've moved them from editor's choice to just average.

SwagBucks.com
Search and receive Swag Bucks for exclusive prizes in the Swag Store. This is my all time favorite program. Yup, they still pay in 2016. The best get paid for for surf site in our opinion.


DailyDollarz.com (CLOSED)
GansterGreed.com (SCAM)
MaviShare.com (CLOSED)
MediaDollarz.com (CLOSED)
Moola.com (CLOSED)
SwatCash.com (CLOSED)
TheDollarPit.com (CLOSED)
Winzy.com (CLOSED)


*New* Cash for surveys:


OpinionSquare.com
(AVOID)
Online market research community enabling members to earn cash and prizes for participating in surveys.


SurveyClub.com
(AVOID)
Survey Club pays you in cash and prizes by filling out short online surveys. Companies need your opinions to improve their products and services, and in return you get paid for surveys in your spare time.


SurveysPaid
(AVOID)
Get cash for taking surveys. Pays more than most survey sites.


SurveySavvy.com
(AVOID)
Pays between $2-$20 per survey. See actual check from SurveySavvy.com. It's been a couple years no surveys and no payment.

SurveyTeam.com (CLOSED)


*New* Cash for writing:


Fiverr
You get paid to write and do other jobs. It's your choice. $5.00 per completed contract.


*New* Randomizers:


Note: July 2005 update on randomizer web sites. It seems randomizer web sites such as: PayPalRandomizer although extremely popular among the get paid to surf the web surfers are going offline. For what reasons is anyone's guess. I've already taken down the two most successful programs. These programs are now completely closed down, probably due to the legal issues.


*New* Travel Deals:


TravelZoo.com
TravelZoo.com Top 20 Newsletter. Free to join, shows best travel deals. It's what I use to find travel deals.


*New* Cash for webmasters:


XY7.com

Become an affiliate marketer and put banners up on your web site. When someone clicks through your banner and make a purchase you get paid. I use XY7.com they pay more than your average affiliate network.